We are always pleased to listen to the ladies and their opinions about our practices and webinars
After completing a training course with Eugenia, I felt the love with which she, as a teacher, treats her female students, the way she gives herself to the work, how she can motivate a person and skillfully present the information. Eugenia has a huge patience as when students ask the same question for the 50th time, she always answers with a wide smile on her face. As a teacher she really believes in her students, supports them when they are yet not able to perform a certain practice in a right way. Due to the fact that your teacher is going with you through every step on the way to perfection, very gently corrects, allowing to reveal your inner peace, you have the desire to learn more and more new things. I did my first steps in the female practices with Eugenia. She is my first teacher; I got my first experience with her, my first steps into the mysterious and wonderful world of magic. Thanks to her teaching, my life became more colorful, I became even softer and more feminine, gentle and carefree!!! Before that the word "carelessness" did not exist in my life at all, my life was an endless marathon of chasing another "cup" in life, then it seemed normal, I thought all people live like that. The desire to change something came less than a year ago when another "cup" didn't bring the desired feelings. At that time all my friends all as one started saying: "everything in your life is good, you've got everything you need," I have many people asked me: "What you might not like in the life like yours?" But no one except me knew that my inner feminine world was tired of marathons for another "cup," my soul wanted something new and nice, at some point I wanted a fresh breath of air. And then I began actively seeking for knowledge. This moment was the starting point into another life. I began to look for knowledge and teachers and then life has brought me to Eugenia. Thanks to her, I was able to stop and make a fresh breath of air, feel the taste of the whole life, remembered how nice it is when you can enjoy the small things, like we used to in a childhood. The world around me has changed, and now the world is a pleasant surprise every day!!!! It's a miracle!!!! Eugenia, thank you very much for what you do!!!! We love you!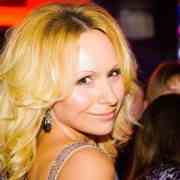 I have passed the course in June and since then my life has changed dramatically. New projects came up out of nowhere, the right and needed people appeared in my life, the financial situation has improved, the desired gifts were received. In the personal life something magical happened. In general –it is a unique tool for the intentions realization, generation of an incredible amount of energy to realize my desires. There is life before and after the passes. If before «the era of passes" it was a period of stagnation in everything, but now life is in a full swing and I have an absolute confidence that any my intention will be easily realized by my universe. Thanks to the incredible Goddess Eugene Frolova.

Thank you, Eugenia, for your visit and this fairy tale that you gave us. All that you're doing is great and everything works! After the first day which was just a theory course (without practical training), I was unexpectedly presented with a fur coat. So nice!!! When you are coming the word around revives. Thank you!